Data Sciencing Blog
Our Latest Posts

Data Sciencing
Blog
All Posts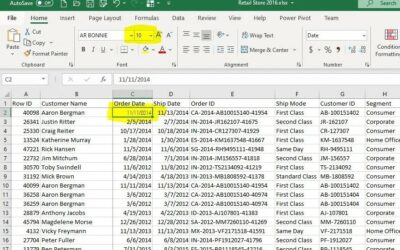 Let's pretend you're working in your Excel spreadsheet and you want to change the formatting of the cells in a column. You might experiment first with one cell. To see what it looks like, before you spend time copying to all your cells. Let's first change the font of...
Let's Start Something new

Say Hello!
Complete the form below and we'll be in touch.